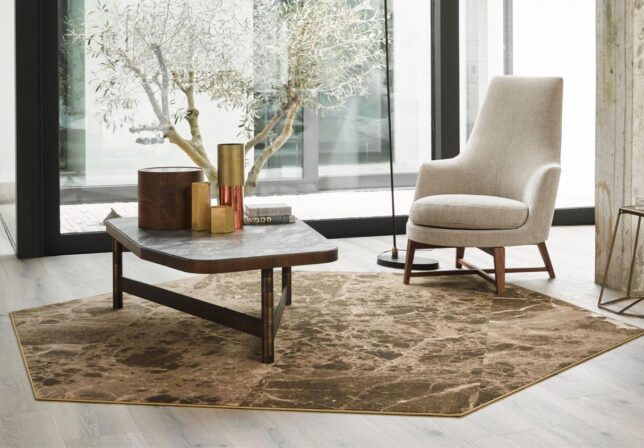 Sense of Marble
Marble is the material par excellence to express luxury in any interior. The DESSO Sense of Marble celebrates the classic look of marble, in unique combination with the warmth and comfort of soft carpeting. With a variety of ten types of marble each with unique colours and patterns, this collection has a lot to offer. Available as broadloom carpet or custom rug. Rugs are available in a wide range of sizes and strong geometric shapes, including circles, triangles, rectangles and hexagons.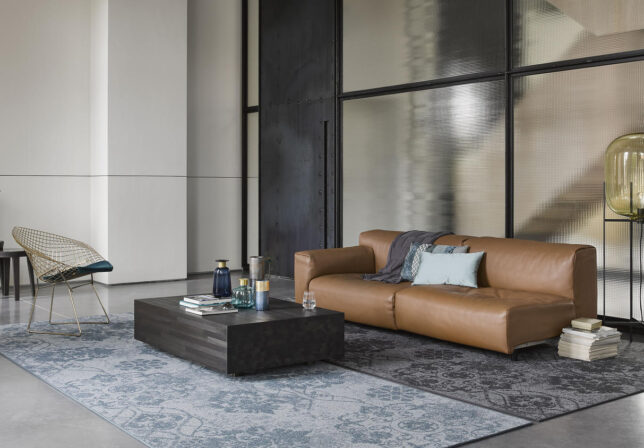 Patterns
The blurred classic design of the DESSO Patterns collection create a luxurious vintage look, and can be perfectly combined with the DESSO Shades pattern, which is reminiscent of weathered concrete. Bring to life a subtle mix of past and present, resulting in a modern interior with a nostalgic and classic base or a rugged and industrial one. Available as broadloom carpet or custom rug.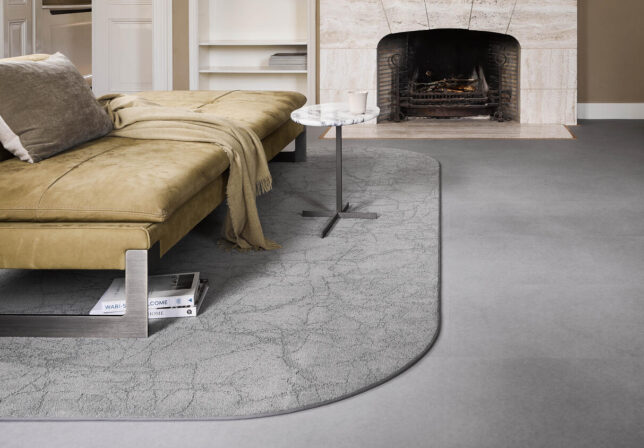 Flagstone
Celebrating the natural beauty and intricate vein structure found in stone and marble, the DESSO Flagstone carpet collection combines a natural aesthetic with a rich and earthy colour palette. Constructed with a unique combination of loop and cut pile, the carpet injects texture and dimension into interior schemes. 12 harmonious shades provide a diverse colour palette of warm to cool hues, suitable for a range of interior styles. Rooted in nature, this authentic, recognisable design helps to establish a sense of calm connectedness that brings mood-boosting, acoustic comfort to hospitality and workplace environments looking to create a luxurious, comforting and inviting atmosphere.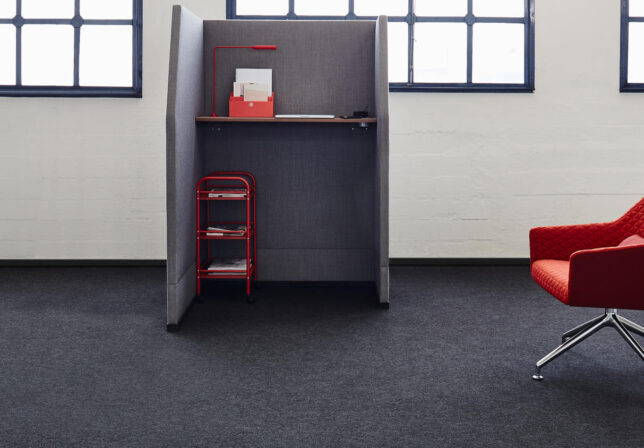 Essence Broadloom
DESSO Essence stands for a hard-wearing and businesslike product at an affordable price level. This strong price-quality ratio comes in both tile and broadloom in a core of commercial colours like grey/anthracite, blue and brown/beige and completed with more expressive colours such as red, orange, purple and green. On top, DESSO Essence offers unprecedented creative design opportunities in combination with DESSO Essence Stripe and Essence Maze.
DESSO & Ex Nature
Tarkett's DESSO & Ex Nature collection has been designed in collaboration with interior architect Odette Ex in response to our disrupted times. The collection is inspired by our innate desire to be one with the natural world. Taking cues from living matters and materials – moss, sand and blooms – Odette takes us on an restorative journey through a forest with this stunning collection. A beautifully authentic weathered effect is achieved with six base colours – Earth, Sand, Moss, Cosmos, Charcoal and Violet – injected with layers of light and shade. The collection reflects the emergence of multi-functional spaces for work, hospitality and leisure, with creative solutions that satisfy a more holistic set of conscious and subconscious needs.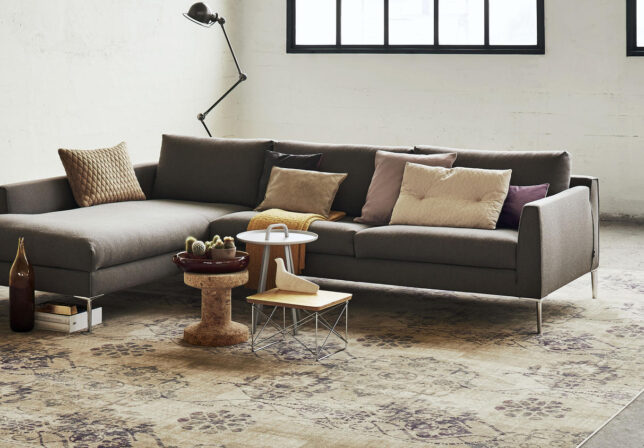 Bonaparte Vintage
The classic faded patterns in contemporary colour combinations create a vintage look that suits modern interior trends. This patterned collection coordinates easily with various styles and forms the perfect basis for an eclectic décor with a daring and personal character. This collection compromises ton-sur-ton shades that evoke a classic, natural feel. It also has patterns in a variety of colours to create an exciting contrast, which is the perfect eye catcher in an industrial or modern interior. Available as broadloom carpet or custom rug.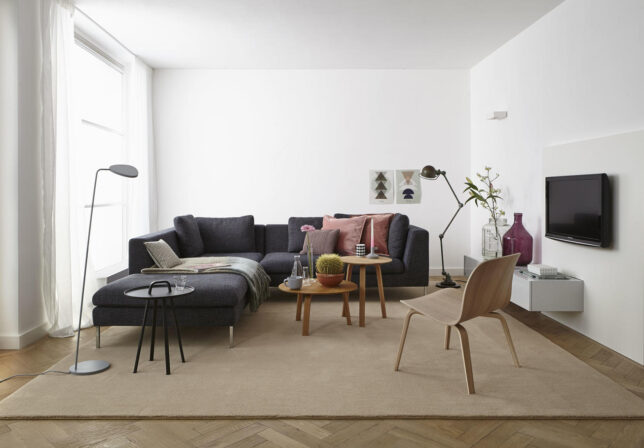 Asteranne
With an impressive collection of 37 colour options, DESSO Asteranne is a striking and versatile broadloom carpet that is perfect for creating a design statement in any commercial environment. A wide spectrum of deep and vibrant shades sit alongside various muted beige and grey tones which can be easily applied to any boardroom, executive suite, or hallway. As well as being a rich, luxurious carpet, this tufted cut pile is also extremely durable.
Palatino Broadloom
This Cradle to Cradle® certified carpet tile is characterized by its rich twisted cut pile construction and striking plain colour line. The dense structure of Palatino successfully combines a luxurious appearance with strength and durability. The wide range of versatile colourways.