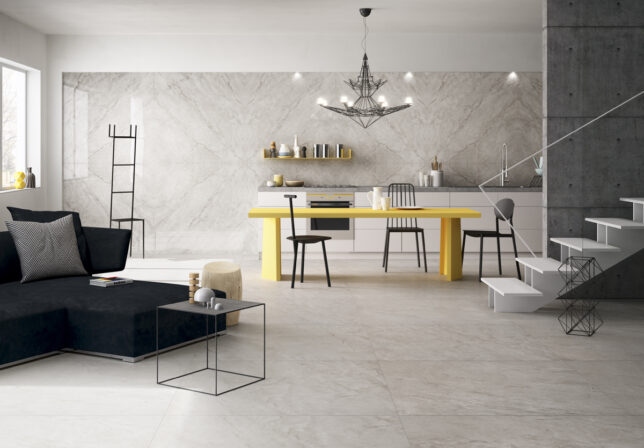 Muse
Collection from Imola (Italy).
Muse is the most contemporary example of a fusion project that brings together the aesthetic qualities of stone and marble. This absolutely original technological project features two new solutions: a new well-worn surface finish called 'patinated' and the 'open grain' decoration.
These terms refer to surfaces where the grain, as if cut from a single stone block, are specular and create different natural geometrical patterns.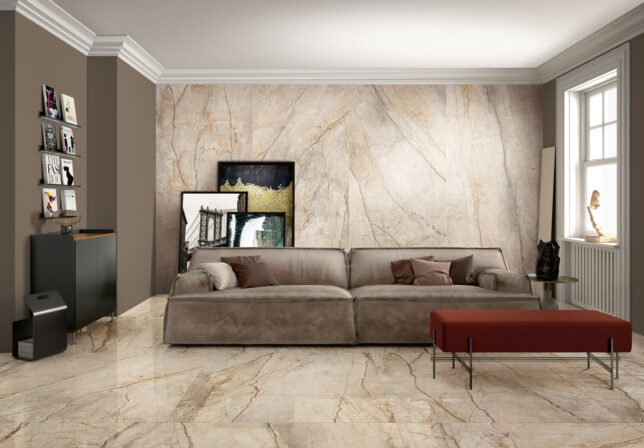 The Room
Collection from Imola (Italy).
The exploration path continues with regard to the wealth of quality marbles and their interpretation. Once again, the project is the perfect mix between the potential of ceramic slabs and the modernity of creative language and research. A unique collection capable of satisfying the most sophisticated tastes, for top quality modern and original surroundings. 2021 Colours: quartzite Patagonia, onyx aqua blue gold, gris breche dumas, grey roots and onyx white absolute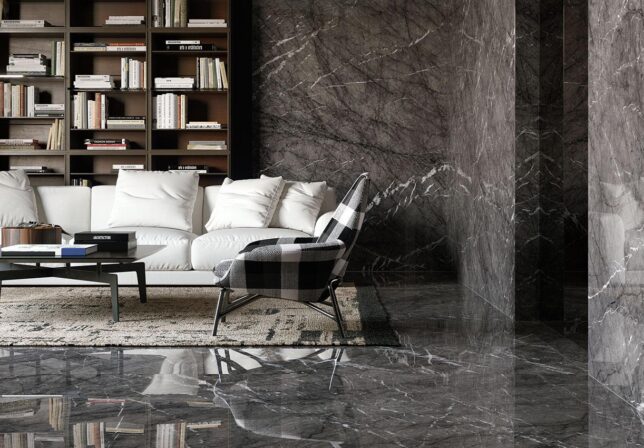 Grande Marble Look
Collection from Marazzi (Italy).
In the age of the digital reproducibility of nature, the veining and subtle shade variations of the choicest marbles are given new life with greater clarity and sustainability than the original. From Verde Aver from Val d'Aosta to Calacatta Vena Vecchia from Tuscany, from Grigio Carnico to the exotic Sahara Noir, new inspirations now join the classical marbles of the Marble Look collection, alongside fresh interpretations of Venetian Terrazzo.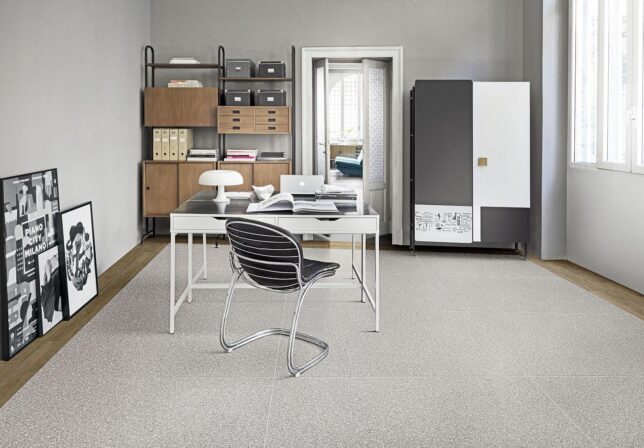 Pinch
Collection from Marazzi (Italy).
Pinch accurately evokes the details, colours and varied patterning that have made Venetian Seminato (or terrazzo) floors unique. 5 colours ranging from white to black, available in 2 variants, natural and lux, also in the large 120×120 cm size. The range's potential is completed by a wide assortment of glossy and matt mosaics in all colour variants.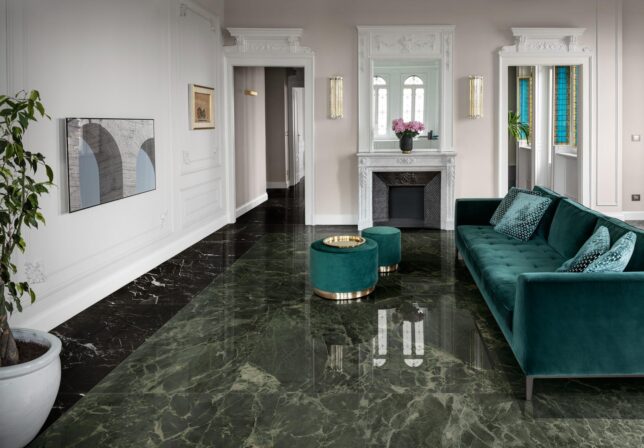 Allmarble
Collection from Marazzi (Italy).
Thirty-one marble-effect options in 7 sizes and natural and glossy surfaces, enhanced by mosaics and trims. The key new looks are exquisite, refined Onice – in Nero, Avorio, Beige and Giada colours – warm, enticing Crema Marfil and Tafu, distinctive Fior di Pesco Carnico and elegant Calacatta Black. The Grande Marble Look collection's extra-large sizes in 6 mm thickness combine attractively with the traditional-thickness sizes of Allmarble.