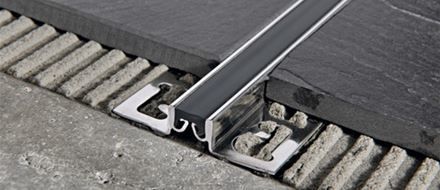 Expansion and structural joints
The types of joints proposed by Progress Profiles are numerous and ideal for solving any problem in terms of expansion and / or contraction of internal and external floors subject to thermal excursion, frequent vehicular and pedestrian passages and, in some cases, also intended for the transit of heavy loads. Made of different materials, they respond to specific functions depending on each individual case. Stainless steel expansion joints with vinyl resin insert for ceramic, marble, granite, Kerlite, Lamimam floors, with high resistance and edge protectors. Expansion joints of various types for outdoor floors. Brass and stainless steel fractionation joints to split precious floors laid with mortar, practical and of high quality. Technical structural joints in natural aluminum with neoprene insert that allows expansion and contraction of the joint itself. Flat joint cover profiles to cover structural and expansion movements of two different load-bearing structures. And many other solutions designed for every need.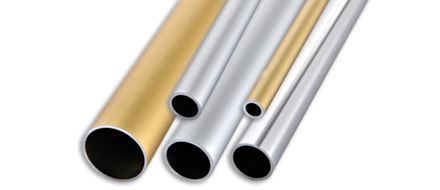 DIY profiles
The line of DIY profiles is specifically dedicated to all those who choose to set up the living space by fielding their technical and manual skills as well as an inventiveness and aesthetic taste that allow maximum customization of the environments. To support this passion, Progress Profiles offers a wide range of profiles available in different sizes and types of shapes: angular equal sides, I-angular, flat, solid tube, square or rectangular tube, T-shaped and other conformations capable of satisfying every request. There are also many materials provided for the finish that allow great opportunities to choose between stainless steel, polished brass, gold and silver anodized aluminum, chrome polished and white painted, non-toxic vinyl resin, iron. Other accessories are also available necessary for state-of-the-art installation and to offer the customer the opportunity to give free rein to creative inspiration.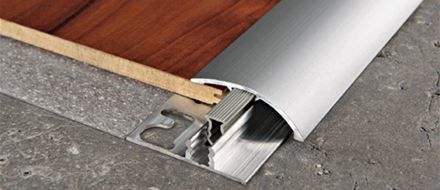 Profiles for wood and laminate floors
An articulated series of products and systems, designed by Progress Profiles for the installation of wooden, parquet, floating parquet and laminate floors, allowing the necessary expansion, which includes: end profiles to finish and contain parquet or laminate floors, junction profiles for floors of the same level, profiles for non-coplanar surfaces with variable thickness, perimeter profiles to connect the floor to the coating, profiles for corner protection, aluminum stepped profiles for stair edges made of wood, parquet, laminate and many other functional and aesthetic solutions. The series of profiles are all characterized by great resistance to trampling, wear, UV rays and floor cleaning products.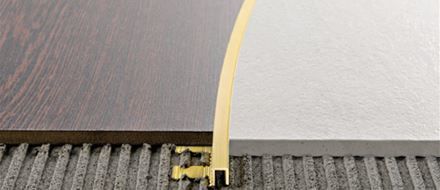 Curved line profiles
A line of bendable and shapeable terminal profiles and separation of different heights to be used when the need arises to follow the curvilinear trend of the floor or to create special geometric shapes for technical or aesthetic needs. Available in different materials such as natural brass, aluminum and stainless steel, they solve various types of problems such as delimiting floors that are located near doors, windows, terraces, and compensating for differences in level in non-coplanar floors, as well as creating very special design effects giving personality and character to architectural spaces. In this category of products is also proposed the procurve machine, a machine for bending and calendering all the profiles of the curve series.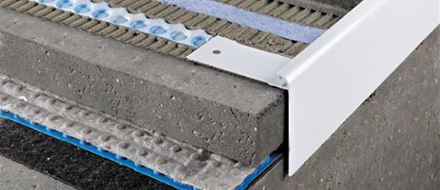 Terrace/balcony profiles & drainage systems
A range of products and solutions to solve any problem related to the laying of floors of terraces and balconies, such as rainwater runoff, the occurrence of infiltrations and the most effective protection and finishing of the outer edges. Depending on the type of floor or the specific need expressed by the treated outdoor space, Progress Profiles offers tailor-made products, accessories and systems that combine high efficiency and aesthetic research. The category includes profiles for balconies and profiles for terraces of different heights intended for finishing and protection of front edges with containment edges and drainage angles protect screed; drip profiles and membranes in desolidarizing and waterproofing polypropylene to allow steam venting; Water collection channels in different materials and lengths, equipped with finishing grids. And many other innovative solutions constantly updated.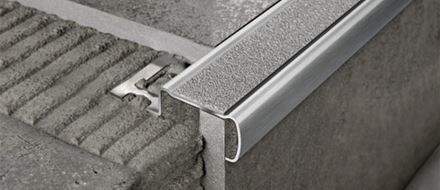 Step profiles
The line of profiles for steps of Progress Profiles presents a high degree of versatility thanks to the use of different materials and processes that diversify the product making it the best solution for every private living space and to meet the EEC safety standards in terms of accident prevention in public environments. Non-slip and non-slip profiles for stair steps in ceramic, porcelain stoneware, wood and other materials that protect or repair the edges and edge between the riser and the platform. Profiles with a particular rounded shape to create the "bull" of the step, elegant and resistant for all public and private environments. Reversible steel stepped guard profiles to protect the step edge and hide the junction between the tread and the step rise. There are also many solutions of great aesthetic impact such as the exclusive non-slip step profile in silver anodized aluminum equipped with integrated LEDs with cold and warm light.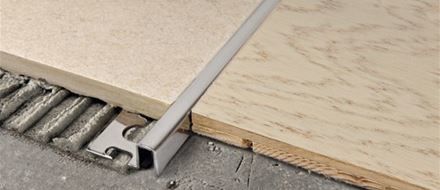 Floor profiles
The category of floor profiles offers effective and innovative answers to the problems of every type of living and civil context. It includes a wide variety of products in the highest quality materials and designed to ensure high performance as well as refined design effects. Profiles for floors of different thickness and level. Aluminum profiles perforated or adhesive version to finish – connect or join – join carpet, PVC, linoleum, ceramic, wood floors. Separation profiles to create the technical joint in special floors such as marble, Venetian blinds, Palladians that need to be sanded after installation. Tile profiles, stainless steel profiles joint cover-threshold cover of different widths. Sandable on site and bending/shaping for new decorative designs, they offer endless opportunities for use for interior and exterior finishes, even resistant to supporting high loads and frequent passages.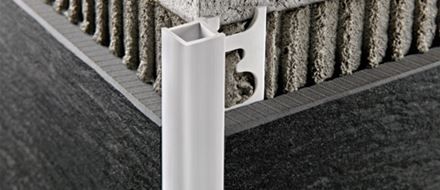 Profiles for coatings
The profiles for coatings designed and manufactured by Progress Profiles offer modern solutions that allow a workmanlike installation in any environment. Depending on the architectural spaces where they are applied and the specific needs of use, they are characterized by different materials, shapes and processes. Angular, circular, triangular profiles in polished steel, super polished or satin, suitable to protect the internal and external corners of the coatings, for their perimeter closure, as a connecting profile between riser and tread in stairs covered with ceramic or natural stones and as a decorative strip in floors and walls. Profiles in anodized aluminium, polished chrome, brushed to create chromatic effects on ceramic, mosaic and natural stone coverings. Cladding profiles equipped with an integrated LED lighting system to illuminate the tiled walls of bathrooms and kitchens. Flexible PVC edge protectors / bumpers for accident prevention protection in environments such as schools, hospitals, public environments. And much more.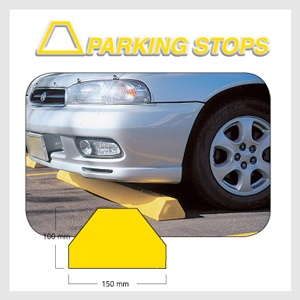 Traffic Management Systems
Latham's durable traffic management system is ideal for areas of intense traffic such as manufacturing sites, large retail parks and hospitals.
Dock Bumpers & Marine Fenders
Latham's Dock Bumpers and Fenders allow maximum, long-life protection for all loading docks with heavy traffic.