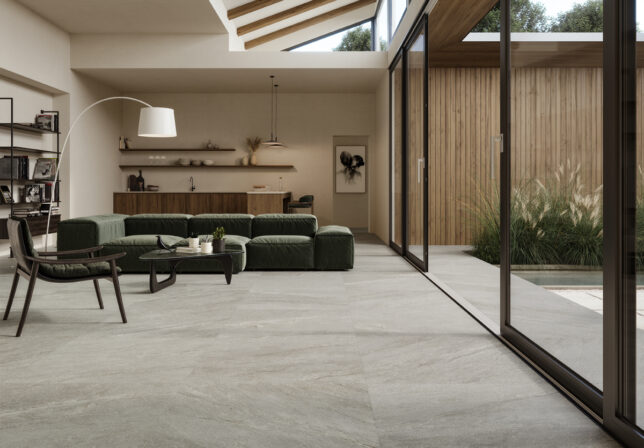 Vibes
Collection from Imola (Italy).
A sort of fusion quartzite, that is faithful to its primordial essence and developed in neutral tones with an intensity from light to medium in both warm and cold colours. The result is vibrant, profound, intimate spaces where the call of real nature is the star of every project.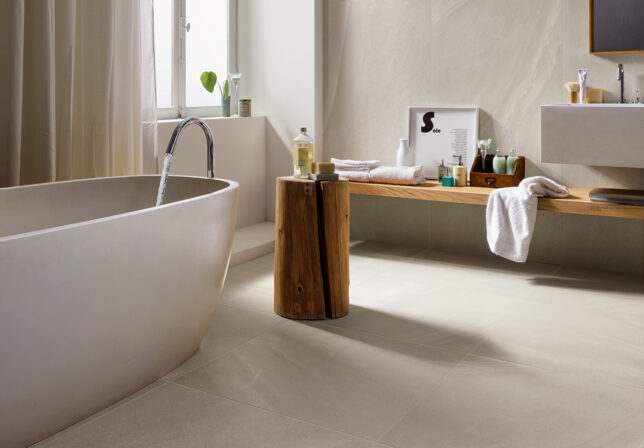 Lime Rock
Collection from Imola (Italy).
Lime-Rock is a perfect combination of natural inspiration and industrial technology. Its essence offers all the sensations of Limestone, a sedimentary rock with a strong, decisive and unique character as it is slightly different every time the stone is split. The result is a new material with a dynamic vibrant energy: a force that radiates out from the structure to its surface where it captures all the complexity of the stone's different layers and facets as well as the beauty with which its subtle irregular veining reflects the light.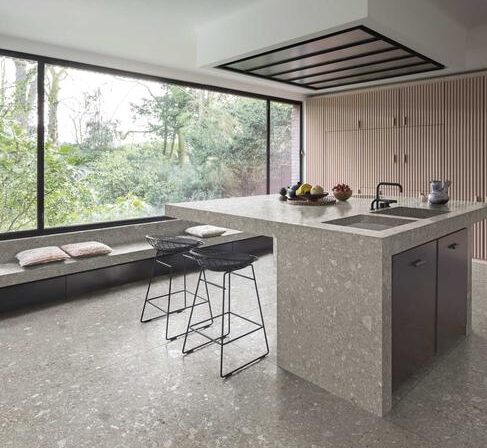 Grande Stone Look
Collection from Marazzi (Italy).
The original beauty of stone meets the outstanding strength of stoneware, which accurately interprets the origin materials: Ceppo di Gré, Gris du Gent, Granito Black and Pietra di Vals. Ideal slabs for decorating commercial and residential locations with personality and excellent technical performances.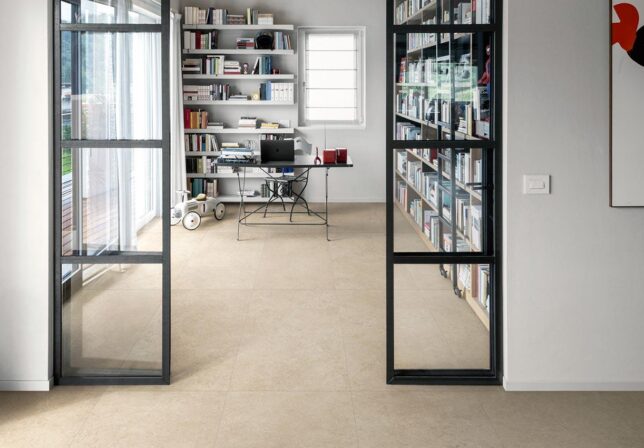 Limestone
Collection from Imola (Italy).
Three warm shades to modernize a stone of ancient origins with a design distinguished by its natural and minimal patterning, which features very slight inclusions. Three finishes, including soft Velvet and a structured finish, with excellent anti-slip performance, two 20 mm-thick sizes and the new 120×120 cm and 60×120 cm options in 6 mm thickness. The unusual Foglie Mosaic brings an exquisite touch to a versatile collection in contemporary taste, for residential and commercial locations. The new StepWise technology delivers antislip properties while conserving Mystone Limestone's soft, easy-clean surface.