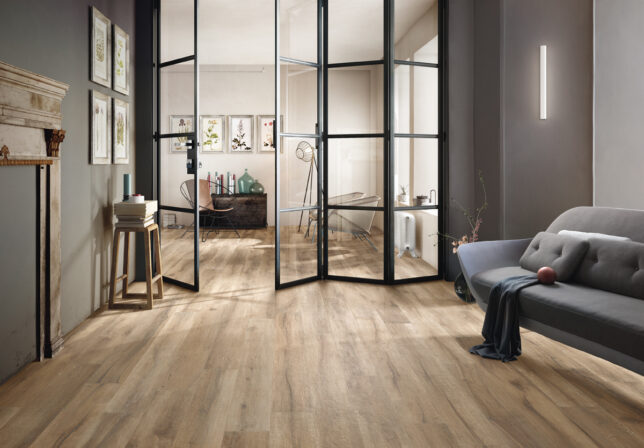 Kuni
Collection from Imola (Italy).
Kuni's great appeal lies in the extraordinarily warm and captivating look of wood blended with realistic and natural colours.
A 'wild' appeal, made of surface knots and structures, which has been rendered a fully contemporary solution by the new, and previously unavailable, large format: 60×180 cm.
With the 20×180 and 20×120 formats Imola presents a project that lets you lay veritable wood-effect boards to achieve a well-worn finish.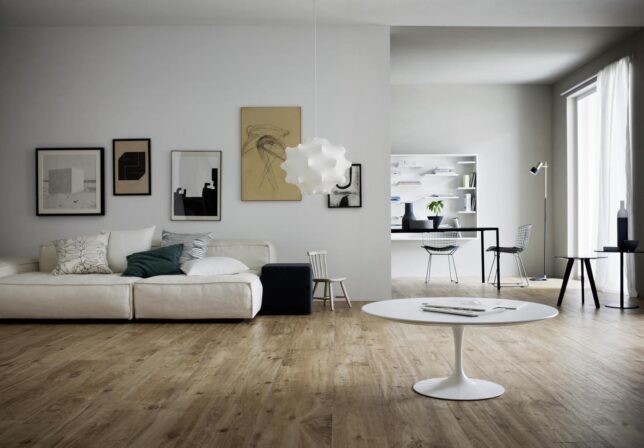 Treverkhome
Collection from Marazzi (Italy).
How to create a timeless surface that uses the beauty of wood in contemporary design schemes? Treverkhome is the answer: a collection that brings atmosphere into the design scheme, suitable for both private interiors and commercial outdoor locations thanks to the 20mm variant.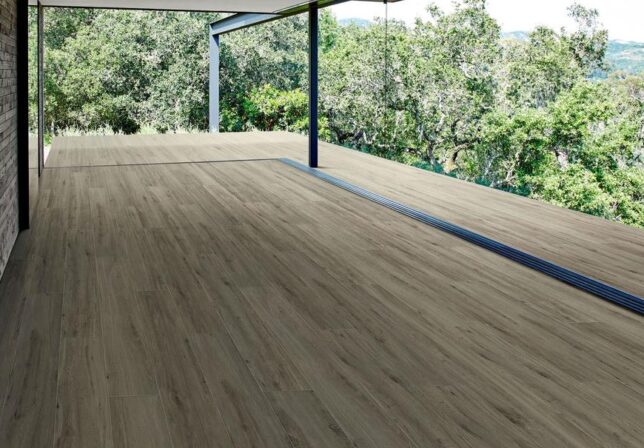 Treverkview
Collection from Marazzi (Italy).
Traditional oak wood, evoked in 9 different colours in the 20×120 cm rectified size, extends the indoor and outdoor compositional options for residential and commercial locations, taking a contemporary approach to interior design. Treverkview wood-look stoneware interprets the original variability of the typical vein patterns of timber boards with all their strong, decided character, harmonising colours and patterning for the maximum versatility in use.